Meal Delivery
Dinnerly Review
Dinnerly is a low-cost meal kit delivery service from Martha Stewart's premium meal kit delivery service, Marley Spoon. Their mission is to provide a limited menu of creative, delicious and universal dishes at a very reasonable price point.
The Gist
Dinnerly appealed as much to my wallet as my stomach. At $5 per serving (even less with a [discount]), there's nothing in the world of meal kit delivery that offers such a low cost per meal. At first I was skeptical that the ingredients wouldn't be of high quality or the portions would be too small. But their cost saving strategy of supplying only digital menu cards seemed to be a great way to lower the cost of the meals - plus I'm always losing recipes! Dinnerly also fit the hole in my life that I was trying to fill without realizing it. Deciding what I want for dinner on a weeknight is usually an afterthought, or not even a thought; more of a wandering through the grocery store until I find something that fits my particular hunger. It's usually nothing good, and definitely nothing healthy. But I love to cook, and having a few fresh options waiting for me at home for less than I'd spend at the grocery store seemed like just what I needed.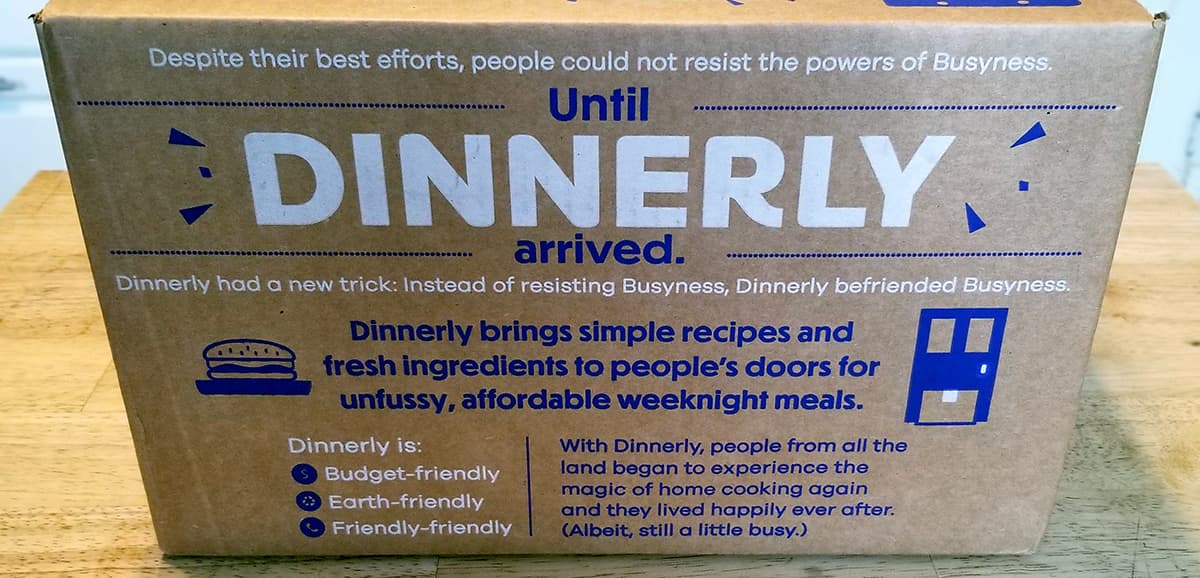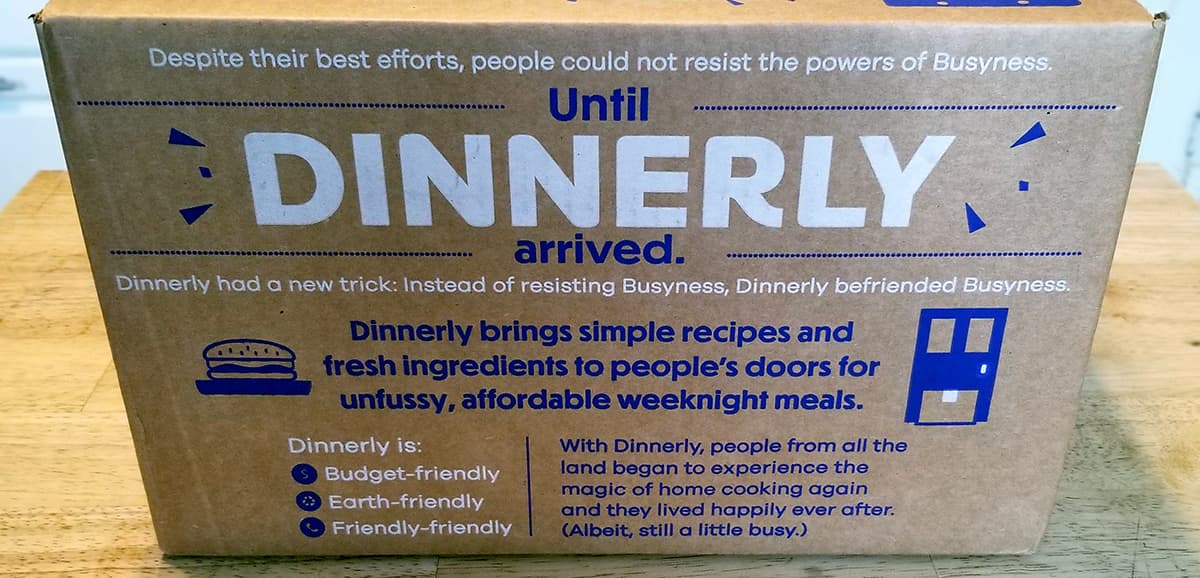 How Is The Menu Selection?
Every item on the menu looked delicious. I had a hard time choosing just three meals for my first week when I wanted to order them all right away! They had enough selections to hit many dietary preferences (including vegetarian and some vegan) without being overwhelming. The menu was flush with inspirations ranging from Asian, Middle Eastern and Mediterranean to classic American comfort foods.

How Is Dinnerly's Food?
This was the fun part, opening my first box! When it arrived, I was a bit surprised at how they were able to get 6 meals into such a small container - my shopping cart usually looks much different. But then I realized how much food I actually waste by buying larger quantities of small items that go bad in the fridge. All of the items were pre-portioned, and they didn't skimp on anything.
The chicken that came as part of the Seasoned Chicken with Scalloped Potatoes was marked as antibiotic free and stamped by the US Department of Agriculture - a nice reassurance of quality. Scallions, green beans and peas arrived fresh and green, and they included an absolutely massive potato. For the Kimchi Fried Rice recipe, the kimchi paste and soy sauce were packaged up nicely and provided an authentic kick to the dish.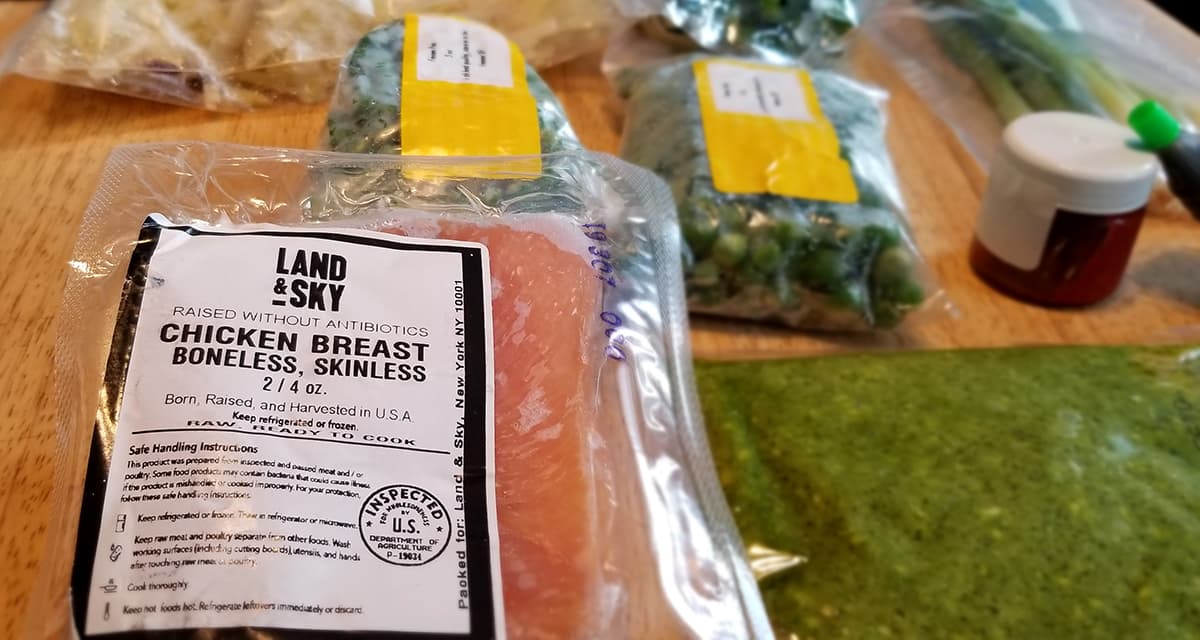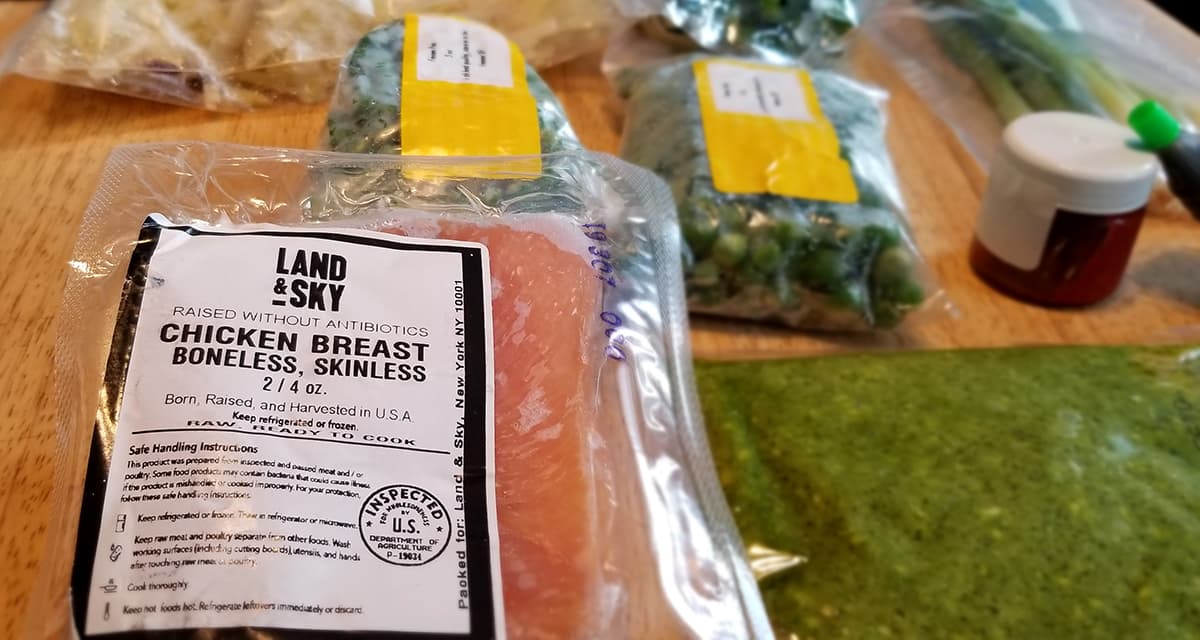 So far, I've cooked the Kimchi Fried Rice and Fresh Pesto Pasta Squares. Both turned out great and portions were definitely big enough for two people, with even a little bit left over. The Kimchi Fried Rice recipe was easy to make, just make sure to choose a big pan! I used a large wok-like nonstick skillet and it came out perfect.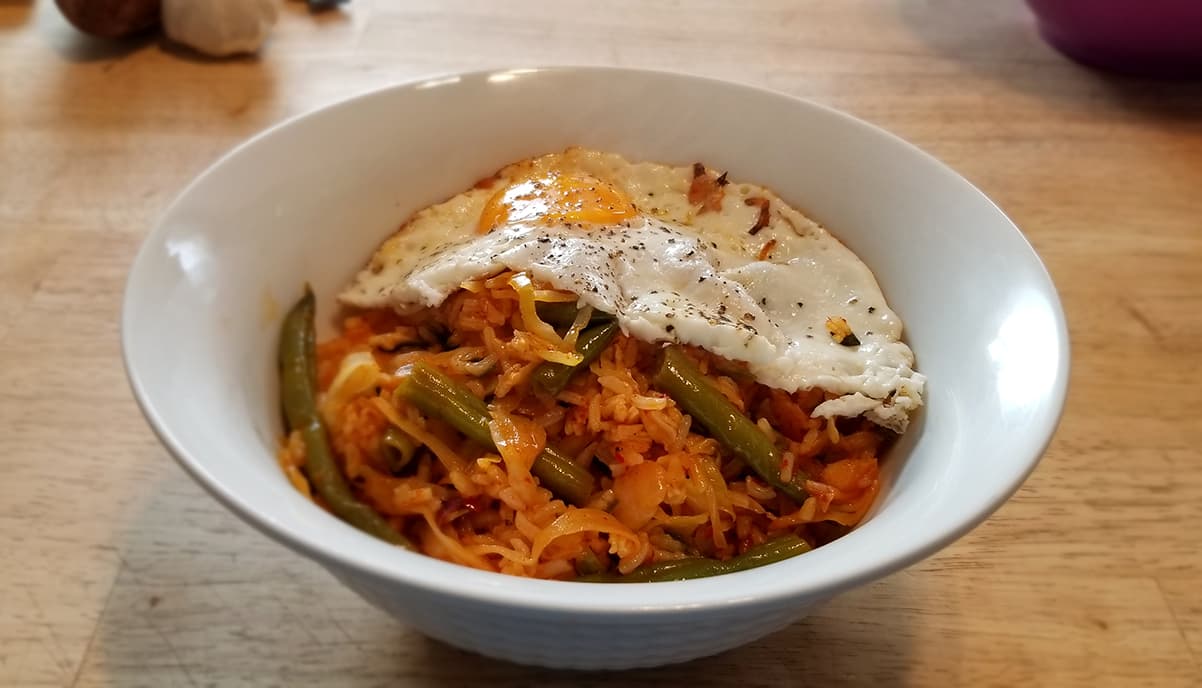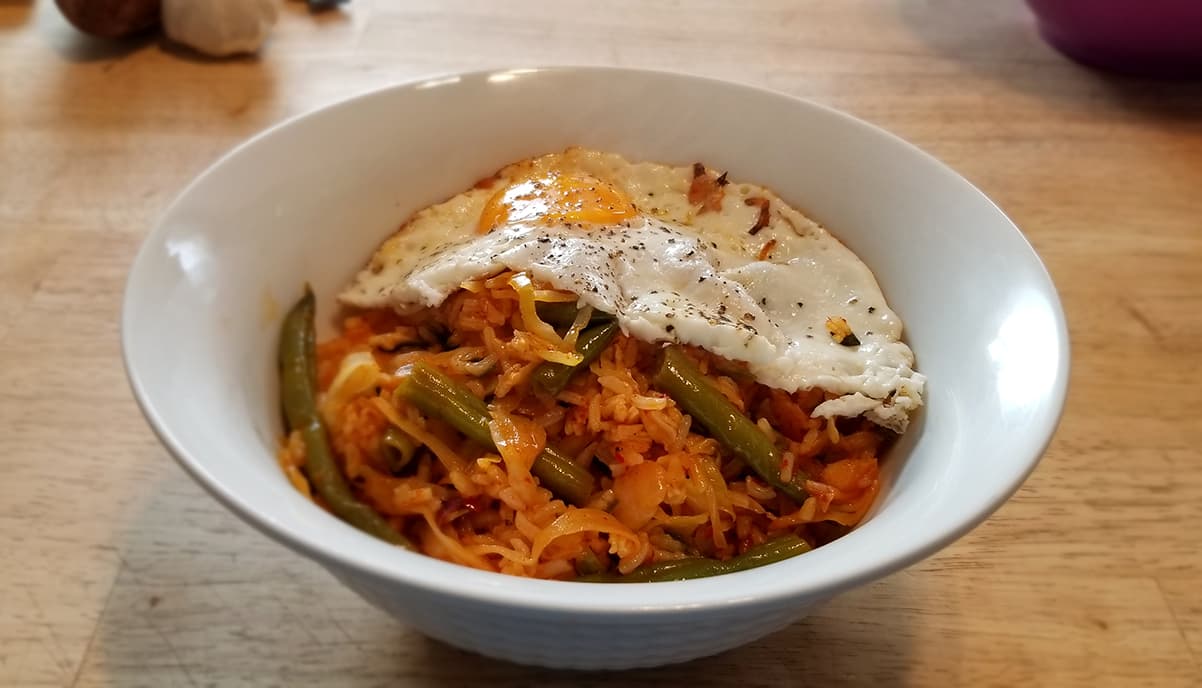 The Fresh Pesto Pasta Squares were also super simple, and it was fun to cut the pasta sheets into squares - something I'd never thought of in my own kitchen experiments. The dish was done in no time, and I had to stop myself from eating too much!

Were The Meals Easy To Make?
If you've never picked up a knife or sauteed a vegetable, you might have your work cut out for you. But chances are that if you're ordering Dinnerly, you're comfortable enough in the kitchen to turn their ingredient kits into fantastic dinners. Personally, I found the recipes to be quick and simple, with less prep and cook time than most weeknight dinners I'd been cooking myself for years.

What Do You Need In Your Kitchen?
Your ingredients arrive fresh - and whole. Some basic prep supplies and kitchen staples are necessary to avoid extra work or substitutions. The recipes I chose for my first week came with a few items that I needed in my kitchen:
Knife - I have a mediocre (at best) chef's knife, which was all I needed to slice and dice the provided ingredients
Cutting Board - Goes without saying, but you need a place to cut everything up
Pots and Pans - I needed a large pot to boil water for pasta and rice, and a large saucepan to do any sauteeing
Oil - Would definitely recommend keeping a couple kinds of oil handy: a good high-temp frying oil like vegetable or canola, and a nice olive oil
Eggs - The Kimchi Fried Rice recipe called for an egg on top, which was not required but definitely added flavor and substance to the dish
Spices - Salt and pepper are requirements, but feel free to spice up your meals however you want - that's the beauty of home cooking!
How Is Their Customer Service?
Dinnerly's customer service was communicative and helpful. My first order was delayed by a day, and they let me know ahead of time so I wasn't looking for a package that wasn't there. I placed the order late in the week, so I wasn't surprised that it took some extra time, and I was glad it was only a day.
Their website is well designed and easy to navigate, so I had no trouble browsing the menu and making selections. I modified my order a couple times before ordering with zero difficulty. I also had to pause the account for my second week due to an out of town trip, which again, was easy and quick.
Was Dinnerly Worth It?
Without a doubt, Dinnerly is a great value. I easily spend more money at the grocery store on food that ultimately gets wasted. Dinnerly's portions are perfect to feed two and leave a bit left over. It's great to not waste gas, time and energy on trips to the grocery store, and the ingredient quality is as good as if I'd done the shopping myself at my favorite stores.
If some of the other meal kit services are too much for your budget, Dinnerly should be your first choice - you won't be disappointed!