Best Mattress Overall: Saatva
If you're looking for the best blend of quality, comfort and value when purchasing a new mattress, Saatva Mattress should be your first pick. Coil-on-coil construction, three firmness levels, and a 15-year warranty are just a few of the features that set Saatva apart from the rest.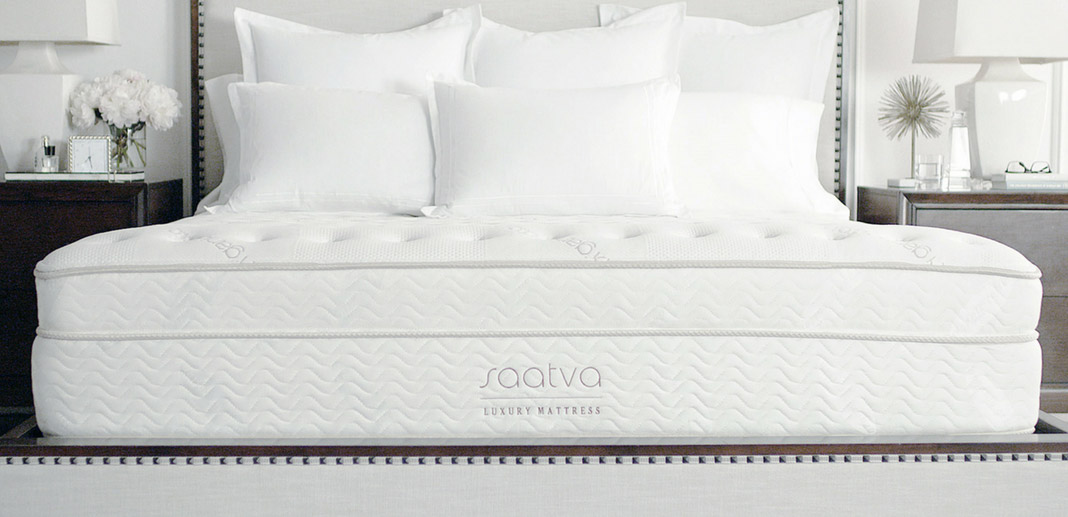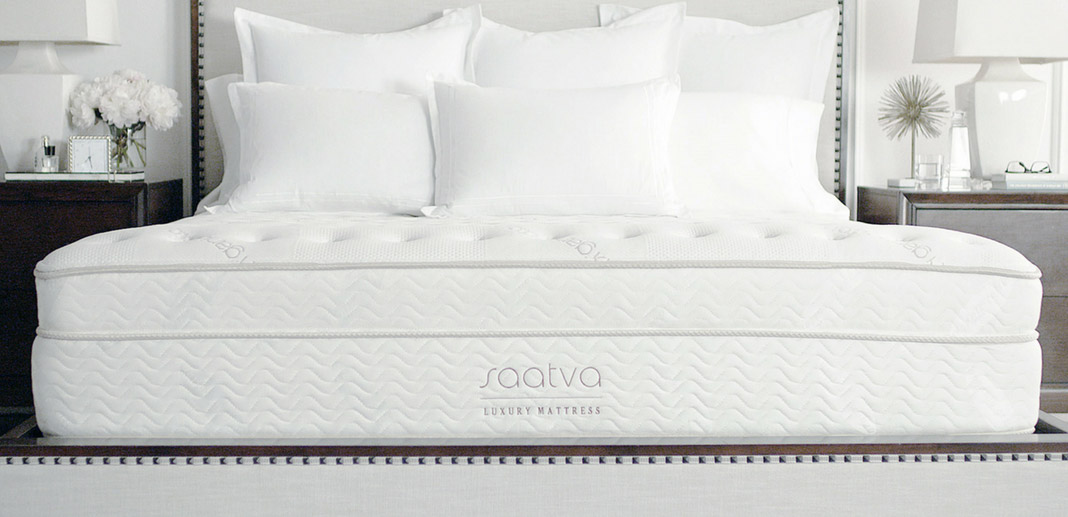 Best Things About Saatva:
Three Comfort Levels - Sleepers of all types will find comfortable options in Saatva's catalog. Plush Soft is the softest option, perfect for side sleepers and occasional back sleepers. Luxury Firm is the medium offering, with a bit more support than the Plush Soft. It's also the most popular option. Finally, Saatva offers a Firm level which will satisfy anyone looking for a mattress that they won't sink into.
15 Year Warranty - Saatva uses high quality, eco-friendly materials in all of their mattresses, which is why they can offer one of the best warranties in the industry. For the first two years, they'll replace your mattress free of charge if it breaks in any way, shape or form. After that, they'll repair or re-cover your mattress for the duration of the warranty.
Lineal Adjustable Base - For a perfect complement to your new mattress, Saatva's Lineal Adjustable Base will help dial in the comfort. It's adjustments are all controlled with a remote control, and the operation is so quiet you won't notice it. Plus it's got under bed lighting that can be turned on to illuminate your way out of bed at night.
---
Best Sleep Trial: Nectar
You might be hesitant to buy a mattress without trying it out - after all, you'll be sleeping on it for years to come. But it's hard to know how a mattress will adjust to use, or how your body will adjust to the mattress. That's why Nectar's 365-Day Sleep Trial is a standout winner in this category! Most companies offer a few months of risk-free sleeping, which may or may not be enough time for you to decide if the mattress is right for you. Or maybe you're just busy and don't want to stress about returning your mattress before it's too late! Either way, Nectar gives you the flexibility you need to make sure you're happy with your purchase.


Best Things About Nectar:
365-Day Sleep Trial - We can't say enough about Nectar's sleep trial, but if you're looking to make sure you're happy with your purchase months down the road, you'd be hard pressed to find a better trial period.
Forever Warranty - Nectar's warranty is fantastic - they'll completely replace your mattress if there are any defects in workmanship or materials for the first 10 years of ownership. After that, they'll repair and re-cover your mattress for the same reasons - for the rest of your life!
---
Best Mattress To Try In Person: Leesa
You're probably familiar with Leesa Mattresses if you've been to a West Elm store - they're the exclusive mattress of West Elm! For the aspiring mattress buyer, a name like West Elm should instill confidence in quality and comfort, as they're known for their stylish, modern and durable home goods of all types. But the best part is that you can pop into a West Elm store and try it out right on the showroom floor! While a quick trial at the store may not tell you how you'll feel about the mattress in 6 months, you'll get a pretty good feel for the firmness, comfort and edge support. Plus there's something a little more satisfying about touching and feeling any purchase before taking the plunge.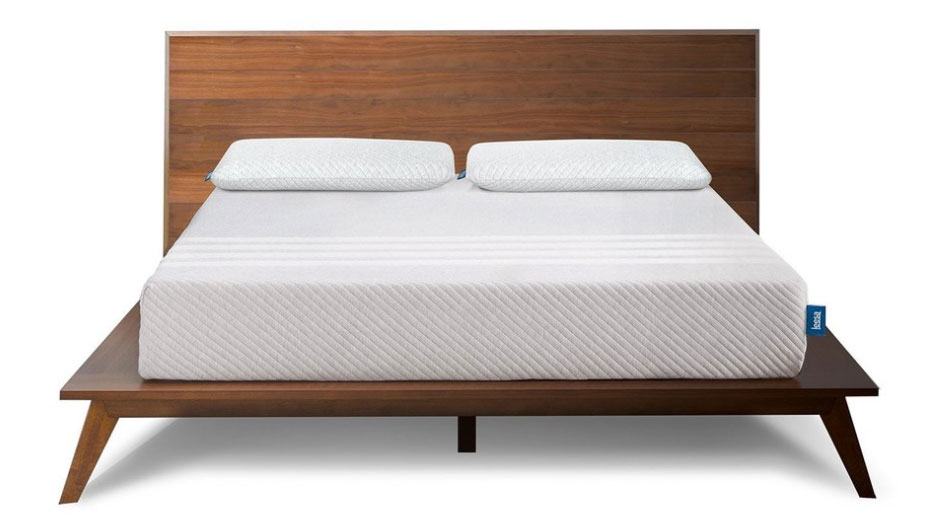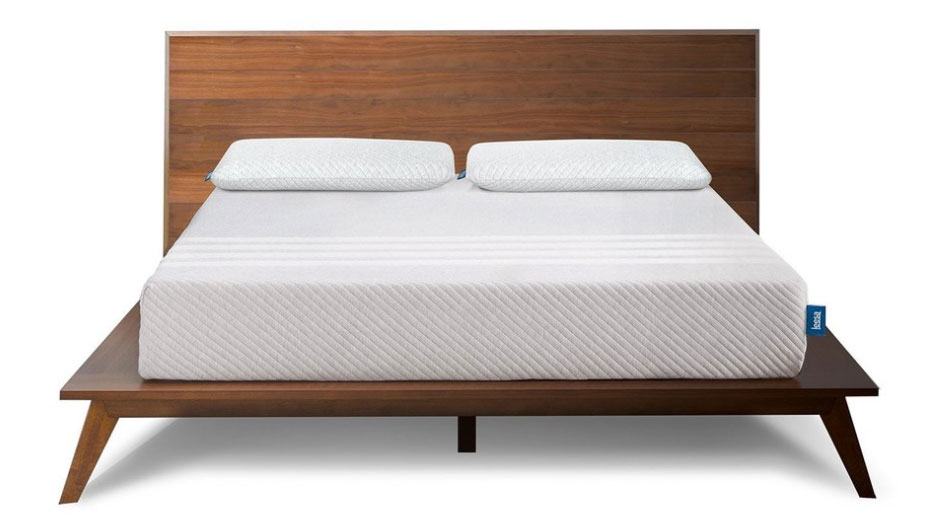 Best Things About Leesa:
High Quality Materials - Leesa Mattresses are all made in the U.S.A exclusively for West Elm. All materials have to pass strict regulatory guidelines, and are free from ozone depleting chemicals, formaldehyde, heavy metals or other VOC's (volatile organic compounds).
Fast, Free Shipping - Expect your mattress to arrive in 3 - 7 business days from the time you place your order. That's barely enough time to get rid of your old mattress before your new one shows up! If for any reason you don't like your new mattress, it's also free and easy to return it.
---
Best Company: Tomorrow Sleep
Never heard of Tomorrow Sleep? Perhaps you've heard of their parent company - Serta Simmons. That's right, the same company that's been leading sleep technology since 1931 has stayed ahead of the curve with the release of their Tomorrow Sleep brand of mattresses. They offer both hybrid and memory foam mattresses, blending classic comfort and years of research with high quality, durable materials.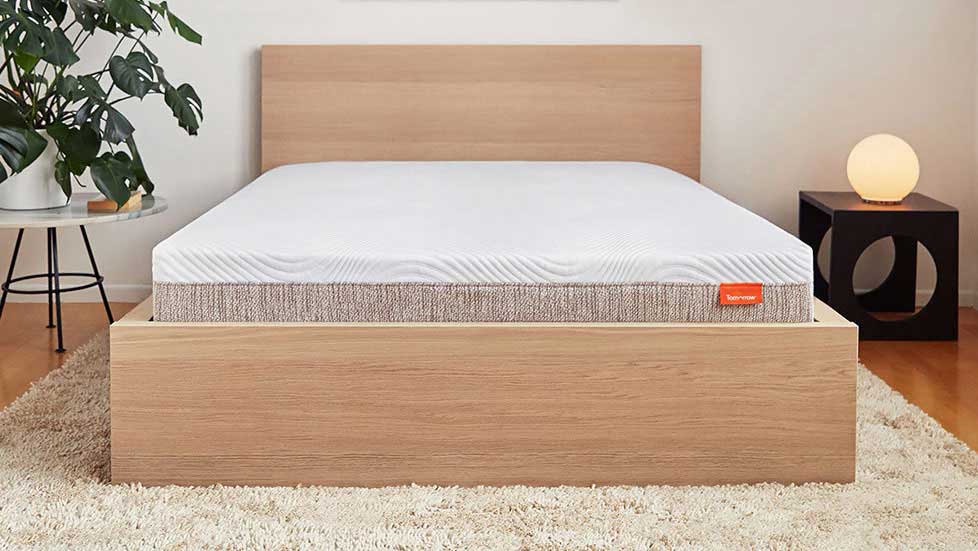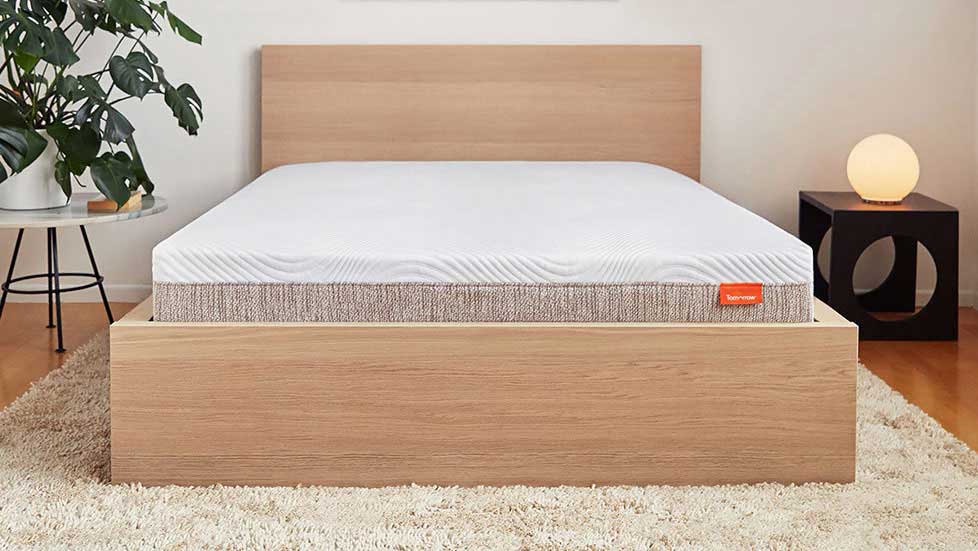 Best Things About Tomorrow Sleep:
Free Mattress Removal - Not only will Tomorrow Sleep deliver your mattress within 3 days, they'll remove your old mattress without any hassle. Most companies just send you a mattress in a box and expect you to take care of the old one, so it's a great extra level of service and a necessity for anyone with physical limitations.
365 Night Sleep Trial - Tomorrow Sleep matches the best sleep trials in the industry with their one year trial period. For even the most indecisive people, 365 days is plenty of time to make up your mind about whether or not it's the right mattress for you. And if you can't make up your mind, your body will do the talking!
Made By Serta Simmons - We have to reiterate our sentiment about the manufacturer - this company is one of the best brands in mattresses and continues to innovate through the Tomorrow Sleep brand. You can be sure this manufacturer will be around for years to come, in case you're worried about warranty claims in the future.
---
Best Customer Service: Loom & Leaf
Customer service is one of the most problematic areas of dealing with any big company. No one wants to get lost in an endless maze of automated telephone prompts when a simple conversation with a knowledgable representative is all you want. Loom & Leaf (a Saatva brand) excels in this department, and makes quality customer service its core mission statement. Your mattress supports you, and Loom & Leaf supports your mattress!
Best Things About Loom & Leaf:
Saatva Constructed - We have nothing but good things to say about Saatva, the company behind the Loom & Leaf brand of mattresses. Some companies try to offer something for everyone under one roof, which can be difficult to manage effectively. By focusing its Loom & Leaf brand on personalized service and luxurious comfort, Loom & Leaf is pure gold for the most discerning mattress buyer.
15 Year Warranty - Not only is the warranty period longer than most people keep a mattress, it's completely hassle-free! Loom & Leaf is not interested in debating whether or not your mattress was 'defective' - if you think there's something wrong with it, they'll replace it.
---
Why You Should Buy An Organic Mattress (and the best ones out there)
Looking for a mattress can be stressful and expensive, but it's nonetheless important. Having a good mattress can literally change your whole life — we spend one-third of our lives sleeping and a good night of sleep goes a long way!

One of the things you should consider when you're buying a mattress is how it will affect your health and well-being, and if it's sustainable, that's a bonus.

There are many companies that focus on providing eco-friendly mattresses, and our favorites are Saavta and Nectar. Below, we go through why buying an organic mattress is an excellent choice, and what Saavta and Nectar have to offer.

Organic Mattresses are Chemical Free
Traditional mattresses are made with a variety of chemicals during manufacturing. Some of these chemicals include common fire retardants, which are known to be carcinogenic. Do you really want to worry about that when you're relaxing in bed?

However, organic cotton is grown without the use of harmful pesticides and these nasty chemicals are not used when the mattress is made. This also goes for natural wool, cotton, and latex mattresses. Instead of using natural materials instead of synthetic fabrics and plastics, which can be irritating to your skin and your overall health, organic mattresses are only made with natural ingredients that are just as comfortable.

Nectar Mattresses use eco-friendly materials. Their mattresses use a tencel cover and vegetable-based polyurethane for their memory foam, which are tested and analyzed. Nectar's cotton is Fair Trade and GOTS certified non-GMO, and it's been hand-picked, loomed, and dyed with low-impact dyes.

Organic Mattresses are Hypoallergenic
There's nothing worse than waking up in the middle of the night with itchy eyes or a runny nose. Did you ever think that this could be caused by the mattress you're using? In a lot of cases, allergies and respiratory problems arise because of the pesticides and chemicals used in traditional mattresses.

Organic mattresses, however, do not use chemicals and pesticides, inherently making them hypoallergenic. People who are sensitive to chemicals will be less likely to have allergies or irritation when they're sleeping on a natural cotton or natural latex mattress. Additionally, wool is resistant to mildew, mold, dust, and bacteria, making it a great choice for people who have allergies.

Saavta has been addressing allergies in their mattress production for years. Their foam is never produced with formaldehyde or other irritating solutions, and they're tested and certified to meet environmental, health, and safety standards. Saavta uses recycled tempered steel, eco-friendly foams, and organic cotton coverings.

Organic Mattresses Regulate Temperature Better Than Other Mattresses
Traditionally made mattresses often have problems with temperature regulation, meaning you might wake up feeling too hot in the middle of the night. Organic materials, like cotton, latex, and wool, keep moisture away from the body and help a mattress stay cool when you need it.

But they'll stay warm, too! Organic mattresses have natural insulation capabilities, so no matter if you're looking to stay cool or to bundle up, you'll be good to go.

Nectar custom mills their cooling covers from tencel and the highest quality organic long staple cotton that was rainfed and grown without fertilizers. This makes for a super cool and breathable sleep.

Organic Mattresses are Sustainable and Biodegradable
Organic mattresses are made sustainably and they're biodegradable, so when it's time to get a new mattress, you don't have to worry about it polluting our planet from the moment it's manufactured until it's time to get rid of it.

Growing methods for organic cotton use less land and natural resources than non-organic cotton, and latex can be extracted from rubber trees without tearing them down.

Saavta is committed to sustainability and is always researching bedding and advancement to make sure. Additionally, without stores, Saavta is further reducing its carbon footprint by providing a business model that's healthier for the planet while also providing affordable mattresses.

Both Saavta and Nectar mattresses are committed to being organic and sustainable, while also providing high-quality mattresses at affordable prices. Saavta's individually wrapped comfort coils, dual permintere edge support system, steel coil base support system, and organic cotton cover make them a great and eco-friendly option for a mattress — all without the hassle of buying a mattress.

Nectar mattresses use the best fabric technology available, including a tencel cooling cover, a Certipur-US certified foam, and a gel memory foam that fits comfortable to your body. Their mattresses are comfortable and sustainable, truly making it the bed of your dreams.