Best Overall Dog Food Delivery: NomNomNow
Sometimes it's all in the name - NomNomNow is all about delivering delicious dog food quickly. Fresh food is delivered just days after it's made, meaning that your dog's next meal might be better than that five day old casserole you're having for dinner.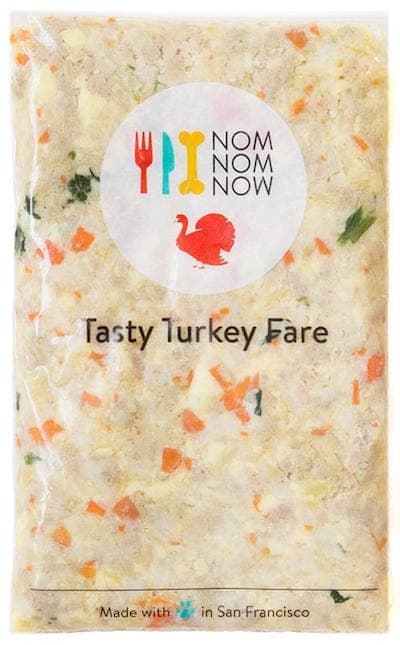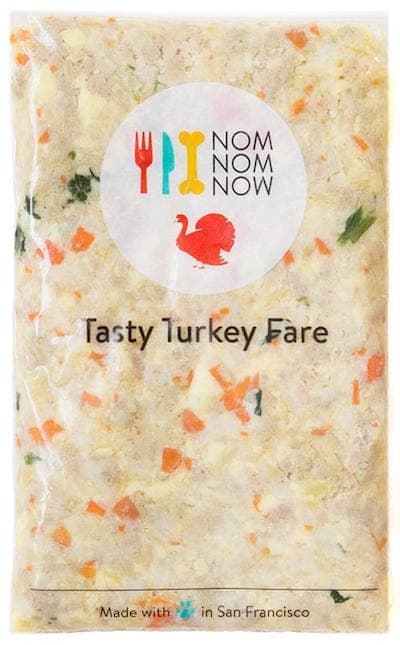 At NomNomNow, you create a unique profile for your pet and design a meal plan that will make your dog very happy (and healthy). They've got menus centered around chicken, beef, turkey and pork, as well as variety pack options. The NomNomNutrient Mix was developed by Dr. Justin Shmalberg to provide perfectly balanced nutrients for all life stages..
"My pup loves it, I love it. So easy and more affordable than comparable companies with human grade deliciousness for our furkids. Love it all around! My dog loves the jerky treats too!"
Best Things About NomNomNow:
---
Best Portions and Nutrition: Ollie
Ollie makes it easy to get your dog all the proper nutrients while making sure they're not overeating. They're also a company that really, really cares about dogs.
From their 'letter' to all dogs:
"Basically, we worked like dogs to make sure you could have the very best, because you are the best."
They truly care about the nutritional needs of dogs and what goes into their food. That's why they use natural, human-grade ingredients in each one of their creations. The meals are made fresh with and in small batches in a kettle cooker, which preserves the high-quality vitamins and minerals that are found in real food.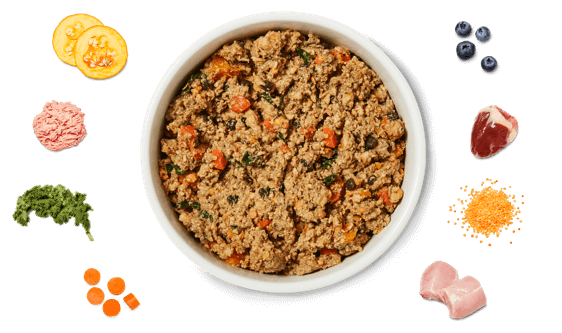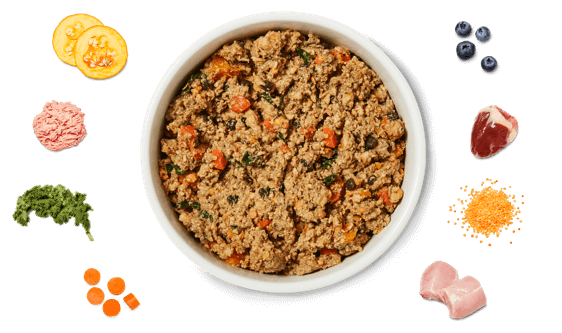 Best Things About Ollie:
They're very transparent about what goes into the meals they create, and clearly list every ingredient right on their site (they even include pictures and videos, so you can see for yourself).
---
Most Human-Like Dog Food: The Farmer's Dog
Would you eat your dog's food? Probably not. The Farmer's Dog thinks that's a problem - and that's why they have real humans taste-testing every offering! If your dog prefers your table scraps to that bowl full of kibble, you might want to give this company a shot.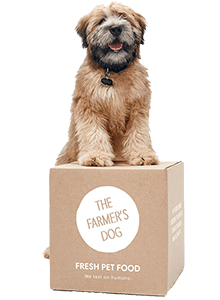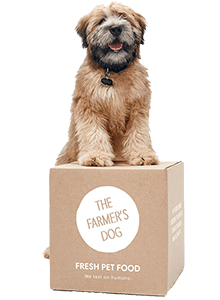 Their vet-developed plans help you pick the best diet for your dog, and quick delivery makes sure you never run out. They've also come up with an algorithm to help them create a customized meal plan for each dog. And they don't stop there - after you start, their nutritional experts monitor your dog's progress and make adjustments to their meals/services accordingly.
Best Things About The Farmer's Dog:
"Best dog food we have ever purchased! The dog loves it...he gets real excited every time a box arrives at the house. Thank you for quality food and convenient packaging."