Meal Delivery
Home Chef Review
Home Chef has a robust weekly menu, perfect for those who want to enjoy new ways of cooking. Each meal takes only 30 minutes or less to make.
The Gist
Home Chef is a weekly subscription meal kit service. Seasoned chefs create new recipes each week, with a wide range of recipes to fit your lifestyle. They also have extras, like smoothies, fruit, and more. Home Chef tells you exactly how long each recipe will take to prepare—they even have options that can be whipped up in five minutes for chefs on the go!
Great For People Who
Are crunched for time when it comes to preparing meals
Enjoy a lot of variety in their menu
Want to get a little something extra out of their meal kit
Why I Tried Home Chef

What appealed to me most about Home Chef was their range of options. No matter what you're in the mood for, I can guarantee they have an option for you. Plus, some of them are customizable based on what you like! Not many other meal delivery services offer customizable menu options.

How Is The Menu?
In this Home Chef box, I received three meals: Four Cheese Baked Ziti, Cowboy Steak Sandwich, and Sirloin Steak with Balsamic Sauce. There was more than a dozen of options to choose from, ranging from vegetarian to fish and more. They also offer smoothie add-ons, fruit add-ons, and more each week — all for crazy affordable prices. Hello Chef offers vegetarian options, but they cannot guarantee vegan options are available every week.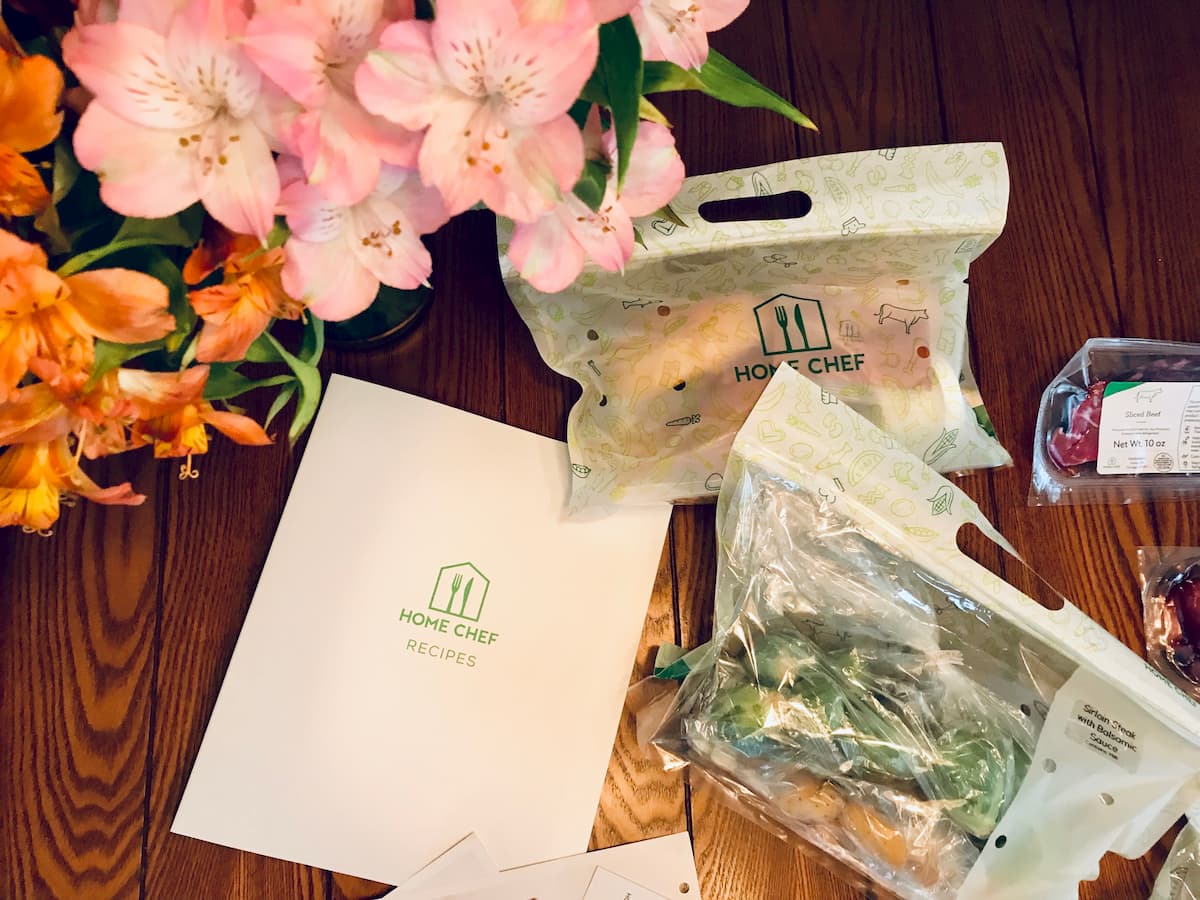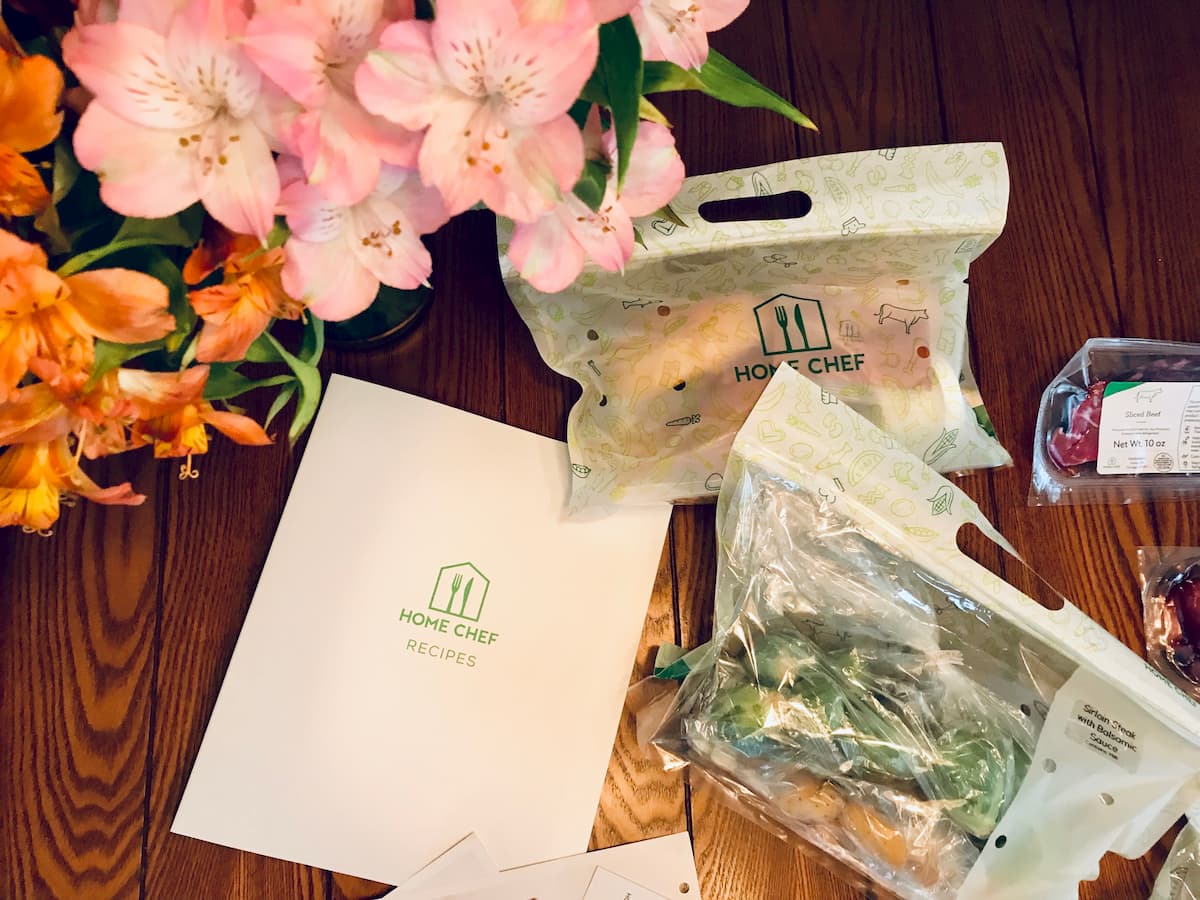 The best part about their menu is it tells you exactly how long it will take to make, what it contains if you have certain allergies, and options to customize. You can also look at the specific recipe pages to see what the nutritional information is, when you should cook it by, and more! They even have 5-minute meal options for people on the go that requires no cooking — whether it's a quick lunch at your office or a quick meal at home. All of this adds up to make it such an easy way to plan your meals, whether you're trying to eat healthier, watch what types of food you're eating, or just trying to fit cooking into your hectic schedule.
Was It Tasty?
All of my Home Chef meals tasted amazing — they each were full of flavor, and the produce was extremely fresh. My personal favorite was the Four Cheese Baked Ziti — anything with cheese and pasta is an A in my book. It was super easy to make, but fill of flavor. Garlic and shallots added an amazing taste to the sauce, and adding spinach created the perfect texture. Add pasta, ricotta, parmesan, mozzarella, and asiago, and you have the perfect meal. There was more than enough for two full meals.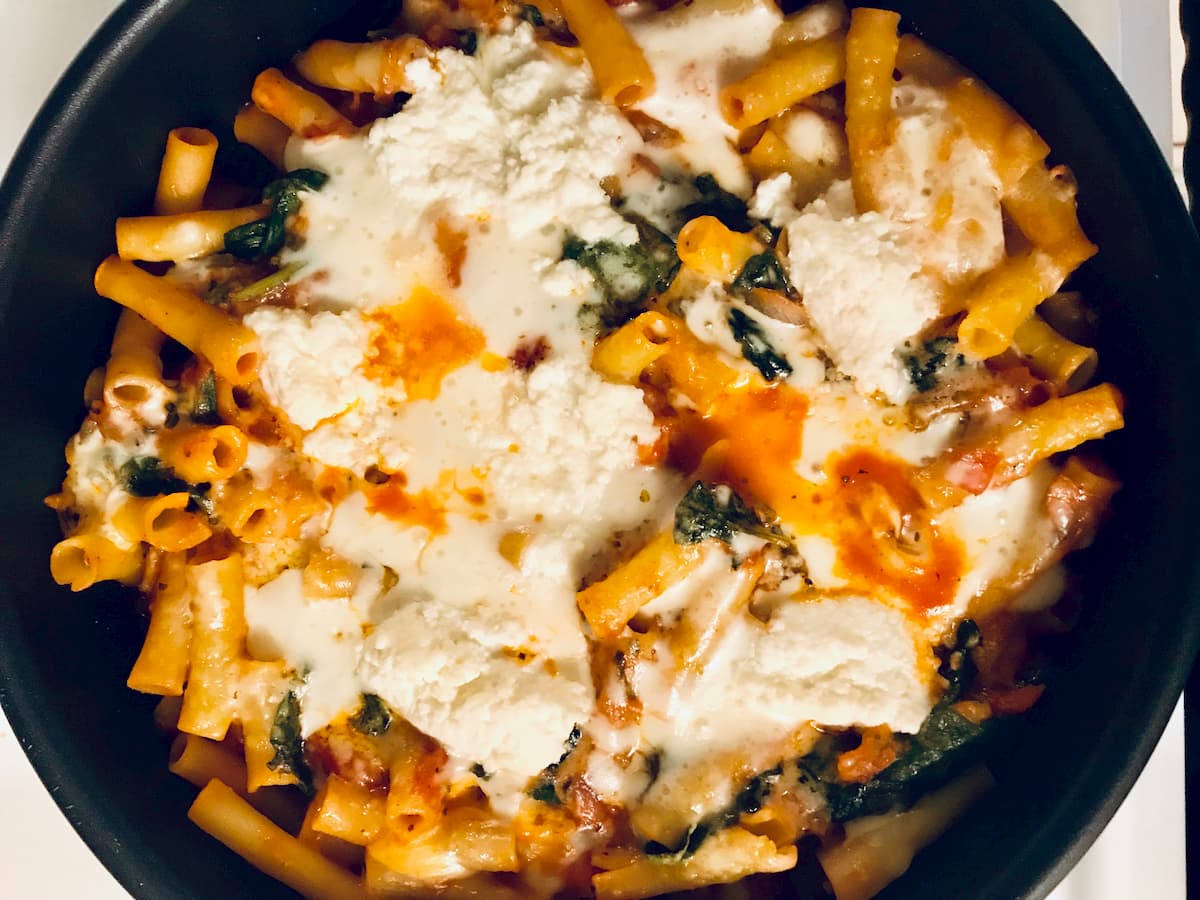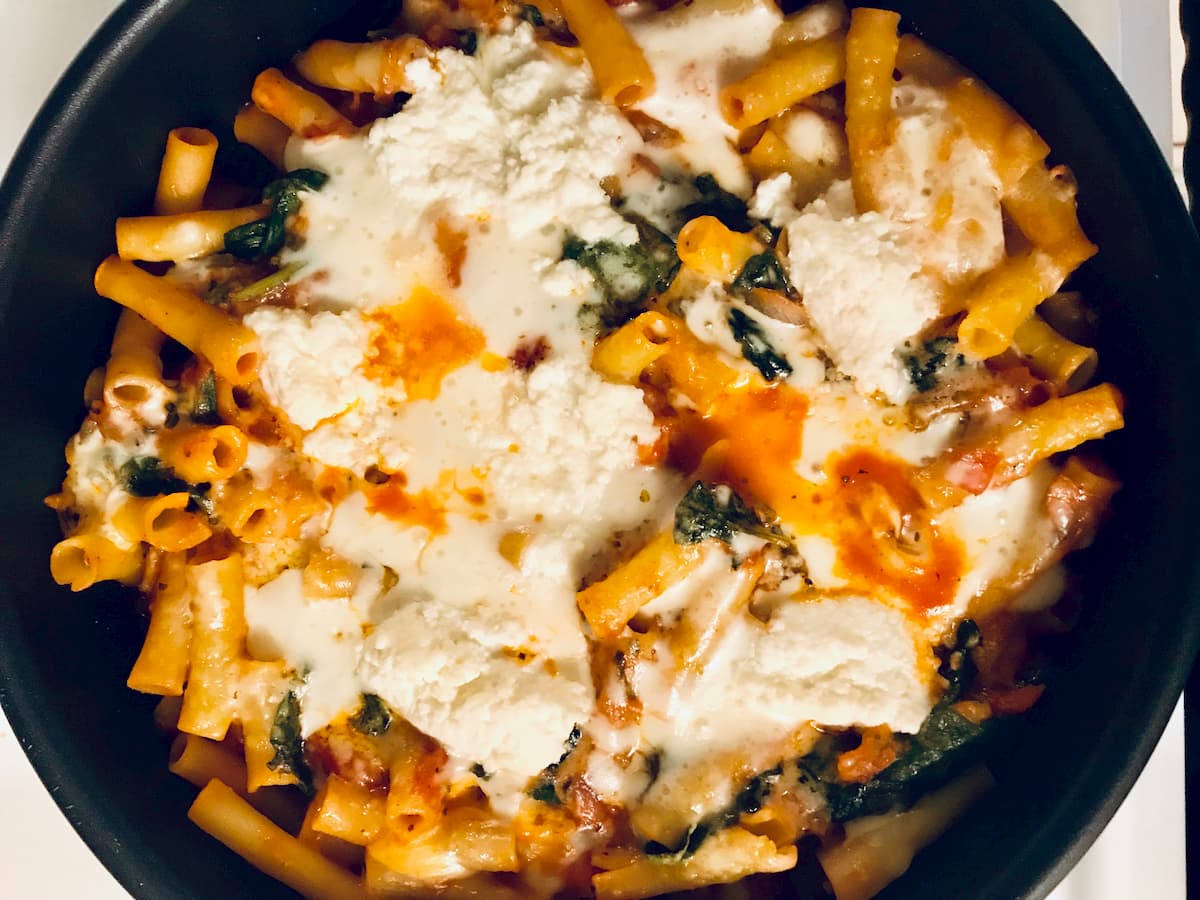 Was It Easy To Make?
Each meal took less than an hour to make, and the prep was easy. The instructions were very easy to follow, and all the ingredients were separated already to make it even easier to access. Even though one of the meals I received was considered an "expert" level meal (The Sirloin Steak) I still found it easy to make without much difficulty.

How Is Their Customer Service?
Their website and app is extremely easy to use, and it gives you the choice to skip deliveries, edit menu selections, and to easily browse available options. They also label the most popular menu items, how long each meal takes to make, and more right on their listings to immediately give you the answers you need. You can plan your meals up to 5 weeks ahead, so you don't have to worry about what's for dinner or making stops to the grocery store.

Is Home Chef A Good Value?
Home Chef's usual prices are $9.95 per serving, meaning it's way cheaper than what you'd spend at a restaurant or even on ingredients at the grocery store. Home Chef can be ordered in 2, 4, or 6 serving options, so you can cook just for yourself or for youhomr whole family. They also offer add ons (like smoothies and fruit baskets) for $4.95 a serving.
For my first box, I got $30 dollars off and and for my second, I'll get $10 off. The first box only cost $29.70, averaging just $5 a meal! My box included three meals for two people, and I was blown away at how affordable it was for such high-quality food.