Meal Delivery
Sun Basket Review
Sun Basket is a weekly meal kit subscription that provides organic produce and clean recipes. They feature dishes that cater to adherents of paleo, gluten free, vegan, and more.
The Gist
Sun Basket is a leader in the subscription marketplace, known for its healthy, organic recipes. Customers can select up to three meals a week and can look forward to a box full of clean ingredients delivered to their door each week.
Great For People Who
Want to support locally sourced ingredients
Are following a regimented diet or lifestyle
Are cooking for more than two (there's a family option that feeds four)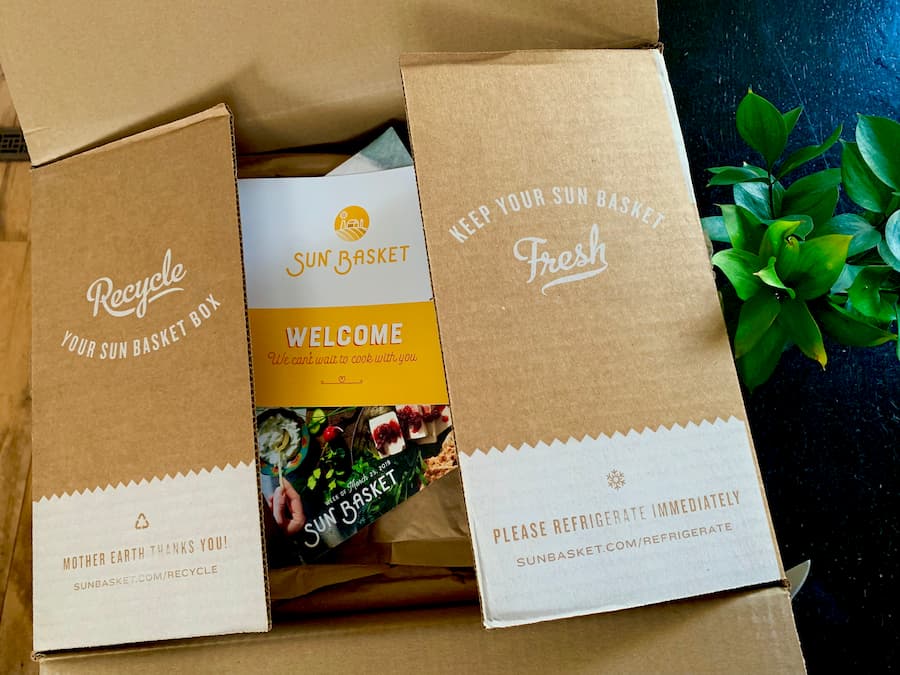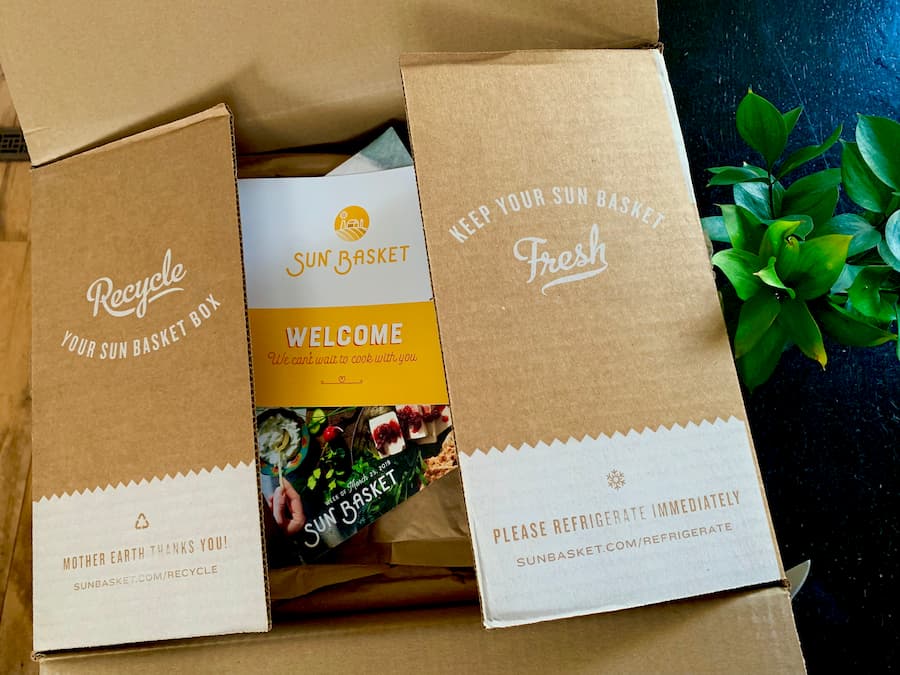 Menu
Sun Basket offers a wide variety of meals to choose from, all of which are made with fresh and healthy ingredients. They include menu options that are a perfect fit for anyone – whether you are vegan or vegetarian, pescatarian or trying to stay gluten-free and carb-conscious – Sun Basket has a meal for you. The box is also completely customizable every time you order, which is what I love the most. You have the opportunity to try unique, globally inspired dishes by mixing and matching recipes from any meal plan.
They have 11 different meal plans you can choose from depending on your diet type, so it took me awhile to browse through and only choose three recipes! The meals I (finally) picked were the Southwestern Quinoa-black bean Tostadas with Cabbage Slaw and Avocado, Hawaiian Tuna Bowls with Brown Rice and Nori, and Spicy Barbacoa Pulled-pork Sliders with Mango Slaw.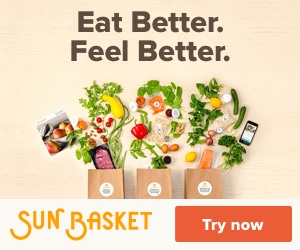 Not only did these ingredients come as fresh as the ones you'd find at your local Farmer's Market or grocery store, but they also come pre-portioned in the exact amounts you need to perfect your dish, so nothing goes to waste. Every time I buy fresh ingredients it seems like I end up throwing a lot of them out, but with Sun Basket I didn't have to worry about that. Everything comes proportioned and packaged in a small bag or easy-to-open container.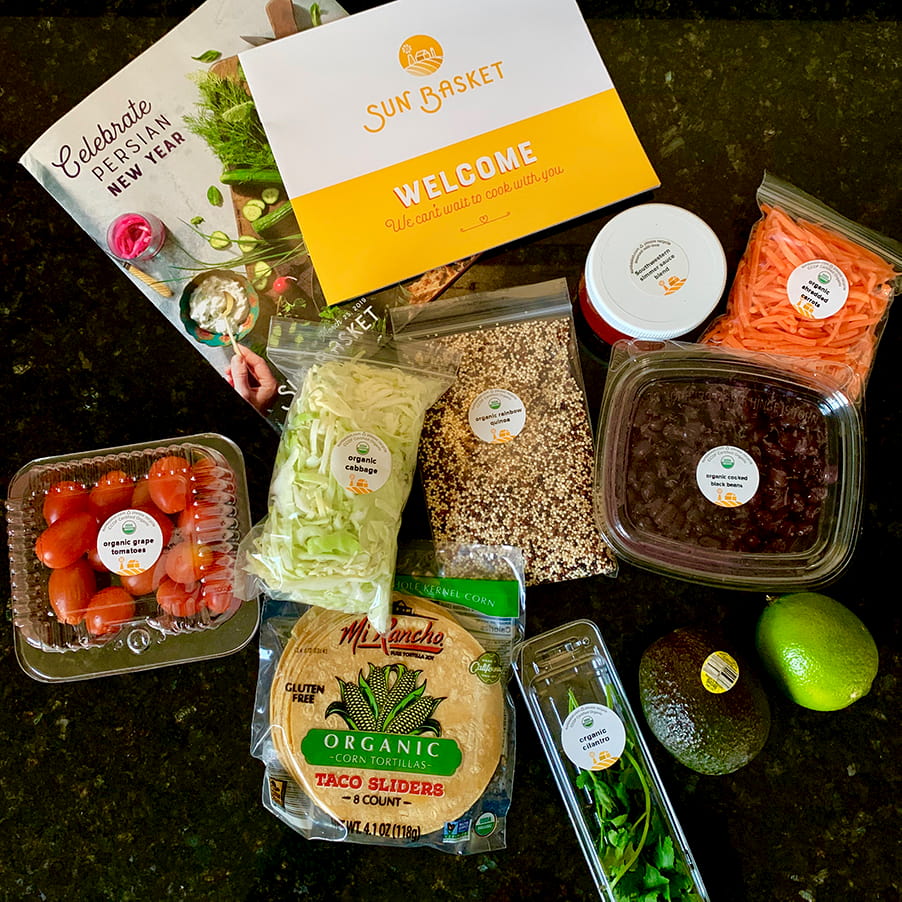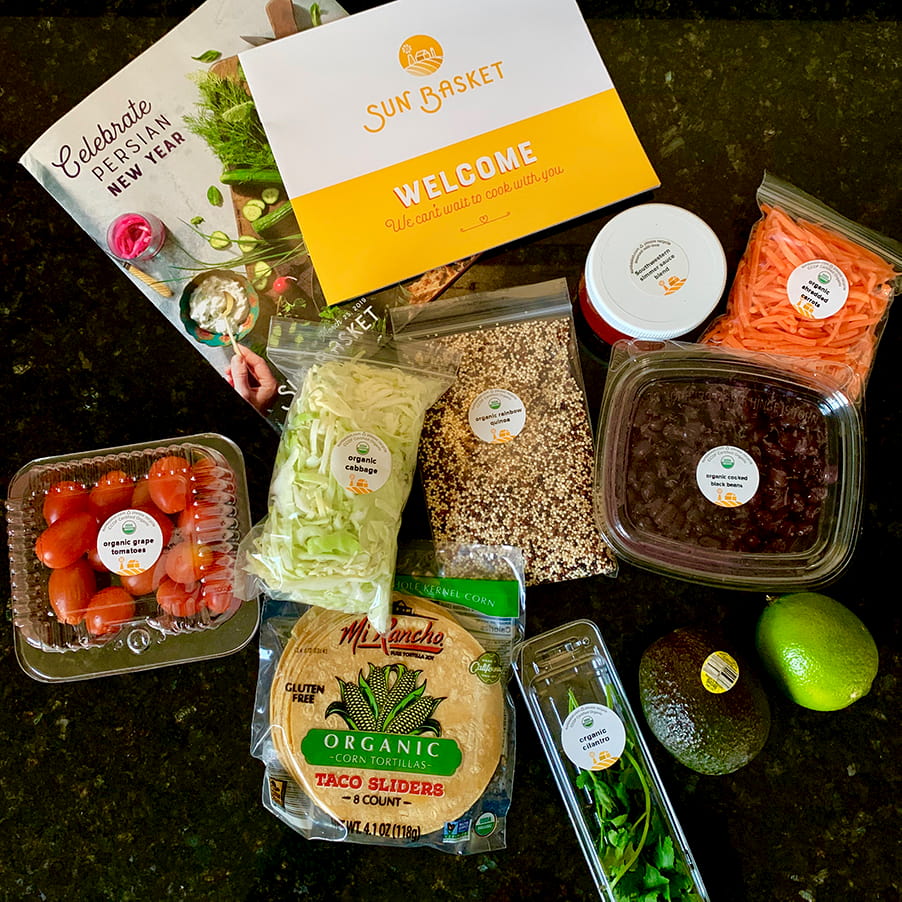 Brand
I've never been one to step outside of the box when it comes to meal choices, as I've always stuck to the traditional American dishes ever since I was a kid. Considering I'm now in my 20s...I decided it was time to make a change. I wanted to subscribe to a meal delivery kit that would allow me to become a more adventurous eater at an affordable price, and Sun Basket seemed like the perfect fit. Their menu is expansive and includes a perfect variety of cuisines --ranging from Mediterranean and Moroccan, to Asian, Hawaiian, and even American. Starting at $11.99 per serving, I knew eating Sun Basket meals would be a great way I could expand my palate without breaking the bank.
Prep
The prep for all three meals was super easy. The recipe book that comes in the box has instructions for how to prep and cook your meals, and it's laid out step-by-step. First, it lists what ingredients come in your kit as well as the additional items you'll need from your pantry (if there are any). After gathering those, simply follow the instructions from the first step to the last, right up until you're ready to serve.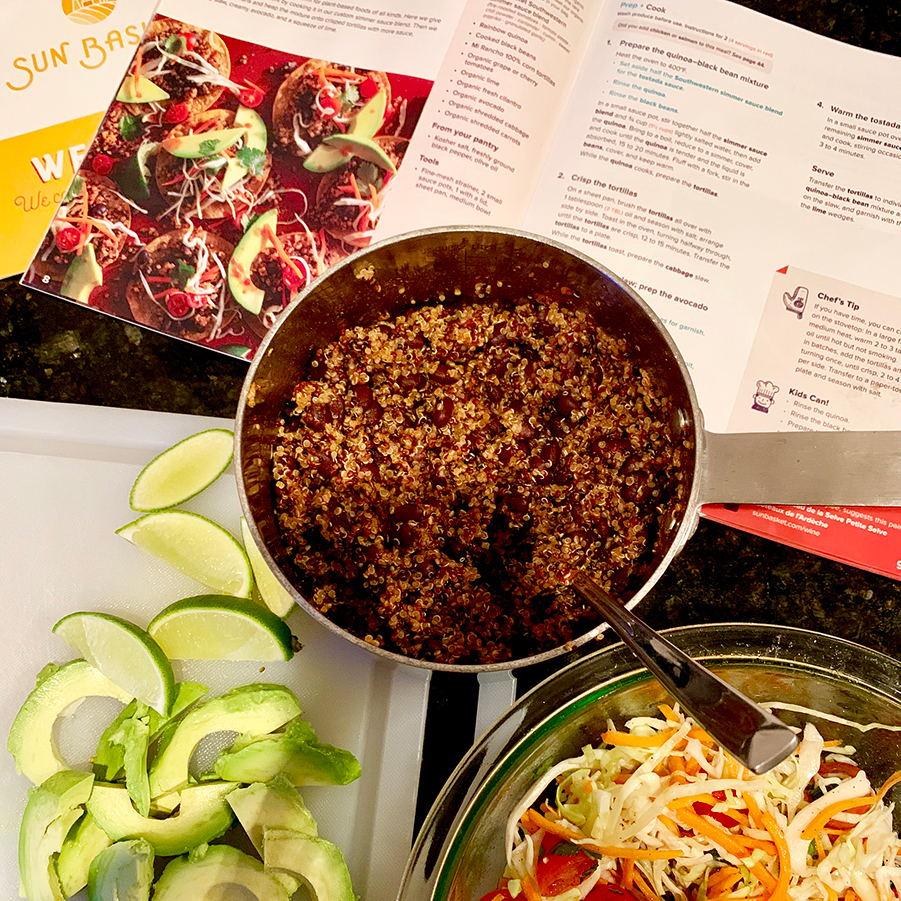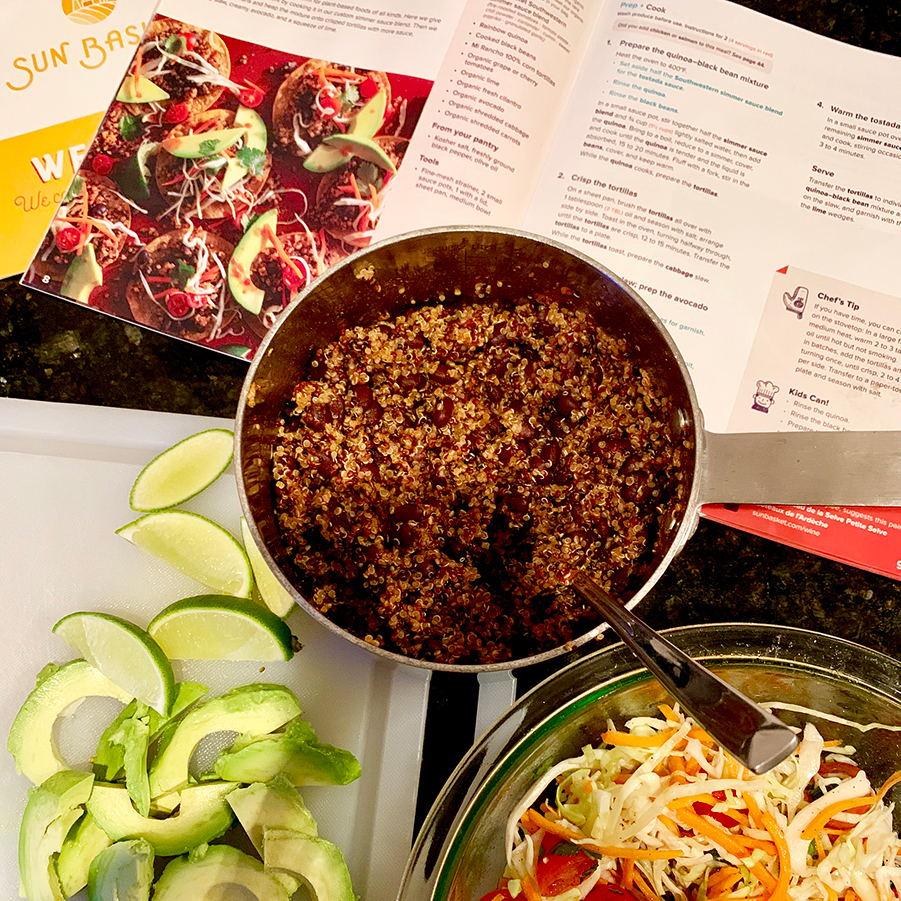 The recipe book also includes the nutrition facts for each meal, so you know exactly what you're eating and how much in one serving. They even add chef tips and ideas for how to make prep and cook time easier, and give suggestions for what kids can do to help – an extra bonus!
Taste
All three meals that came in my first Sun Basket box were delicious. The produce was fresh, the sauce blends and spices were rich, and the meat was flavorful. My favorite dish was the Southwestern quinoa-black bean tostadas with cabbage slaw and avocado. It was the perfect blend of crunchy and creamy, with a just hint of fresh lime. Aside from tasting amazing, the meals were healthy and well-balanced, so I felt satisfied and refreshed after eating them.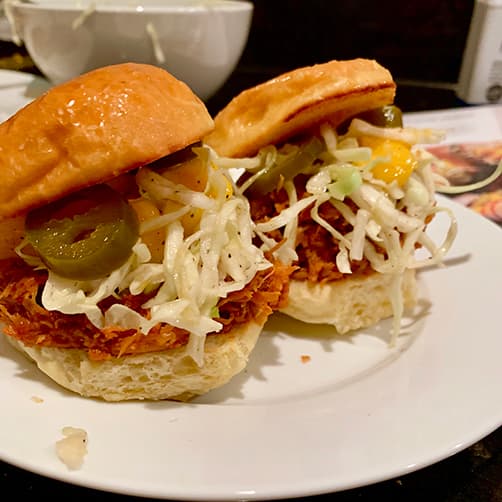 Barbacoa Sliders with Cabbage Slaw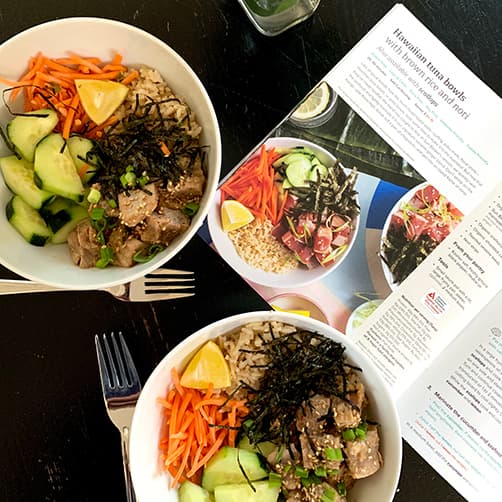 Hawaiian Tuna Bowls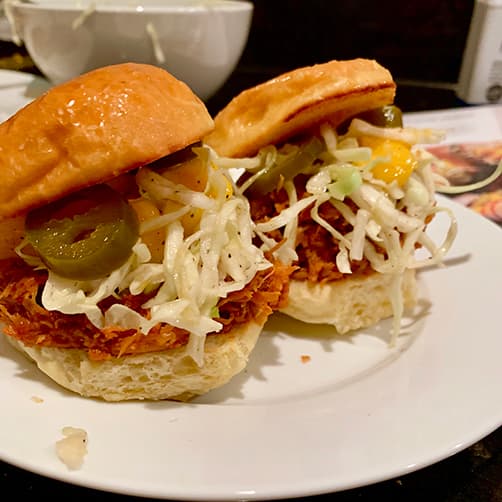 Barbacoa Sliders with Cabbage Slaw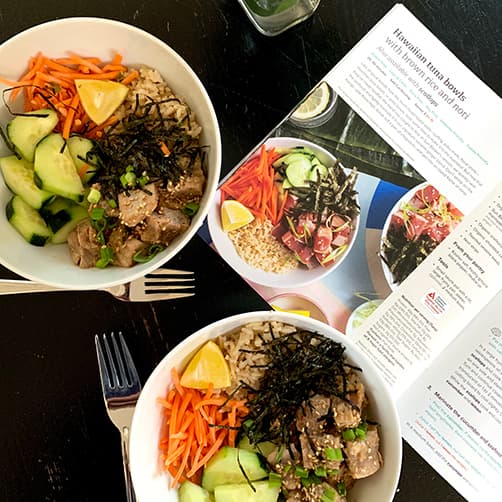 Hawaiian Tuna Bowls
Customer Service
Sun Basket's website is very easy to navigate. Simply click the "get started" button and it will take you directly to the sign-up page. From there, you can customize your meal plan by selecting how many people you're cooking for, which recipes you'd like to try, and where they should send your box. They even give you an option to write in delivery instructions for where to leave it if no one is home. The best part is there's no commitment when you sign up for your meal plan so you can skip, cancel, or swap recipes at any time.

Value
For my first Sun Basket delivery, I got $40 off, so I only spent $31.90 for the first week. For the second and third weeks, I'll get $20 off. In total, they've offered me $80 off of three boxes, which is such a great deal! The price for all three weeks of Sun Basket meals is much lower than what I'd spend at the grocery store for the same amount of food --and the best part is I don't even have to go anywhere to get it. I was amazed at how affordable it is considering they offer such high-quality ingredients for each meal.

Final Thoughts
Cooking with Sun Basket has saved me so much time and lessened my weekly worry of what to make for dinner. I'm not known for my cooking skills, so making dinner never excited me and I've always had a hard time coming up with a healthy meal to cook. With Sun Basket, I actually look forward to rolling up my sleeves and getting in the kitchen --especially knowing I'll be making a healthy and tasty meal that everyone will enjoy.